High Halstow Parish Council
Media coverage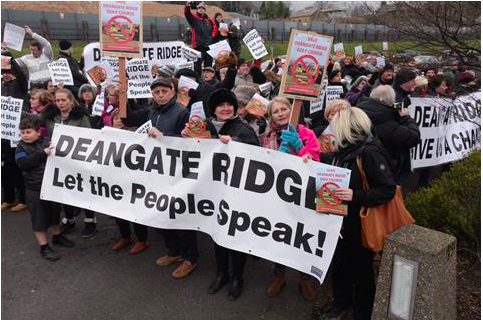 Kelly Tolhurst, MP for Rochester & Strood joins the fight to help campaigners on the peninsula to stop the sale of Deangate Ridge Golf Course. Kelly can be seen here on KMTV arguing her point.
Chairman of High Halstow Parish Council, George Crozer was interviewed by KMTV and gave his honest thoughts on the position we find ourselves here on the peninsula.
Councillor Doe also gave an interview on KMTV on the closure but omitted to explain that the Council had not been maintaining the course in the past few years thus leading to this decision.