High Halstow Parish Council
Next Meeting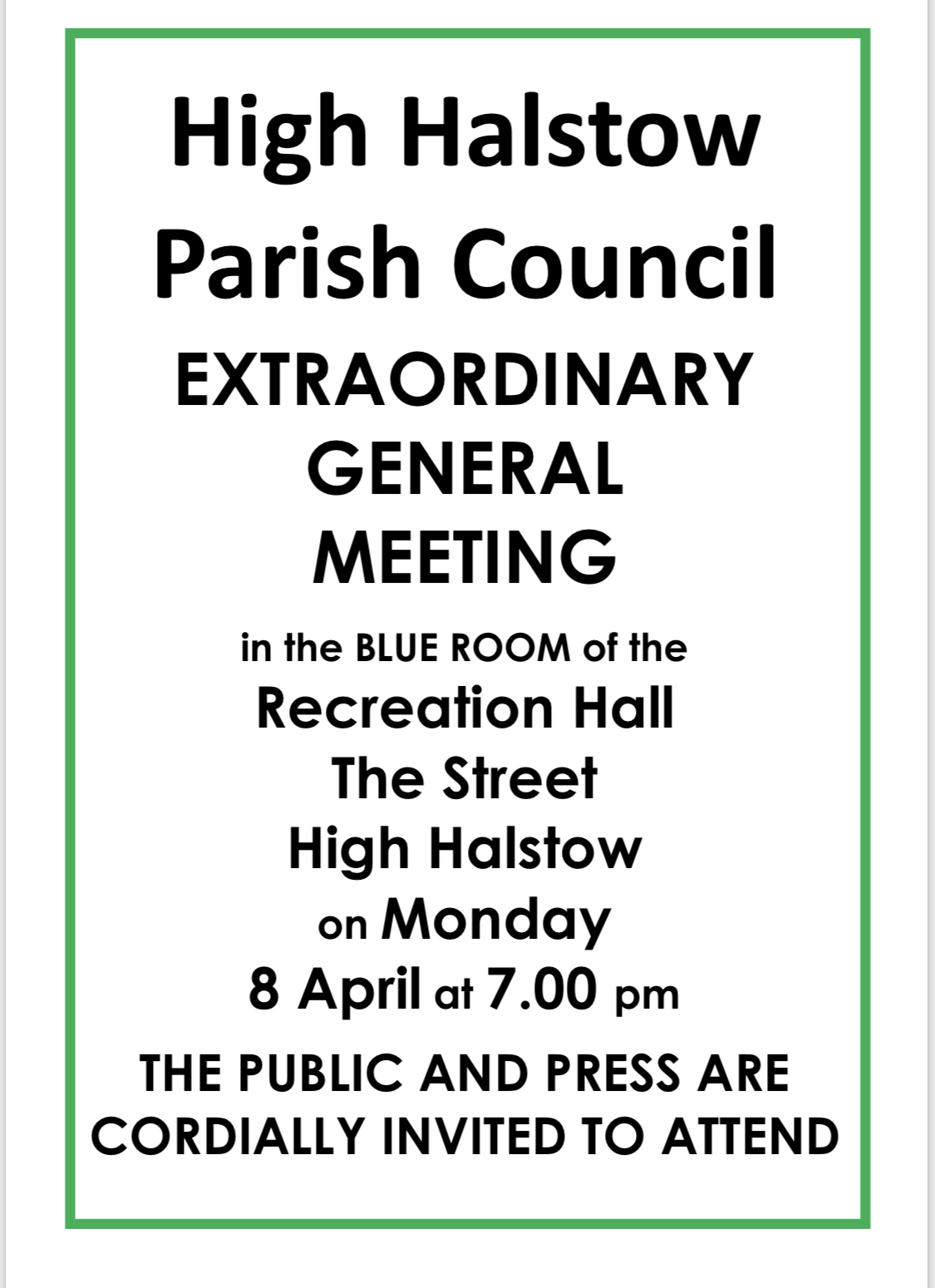 The Annual Parish Meeting will be on Wednesday 10 April 2019 at 7:00 pm in the Memorial Hall, The Street.
Everyone is welcome.
====================================
Chris(tine) Watson and Gary Jerreat, two of your Parish Councillors, will be at Kings Kitchen in the Memorial Hall on Tuesday 9 April from 10.30 – 12.00pm and every 2nd Tuesday in the month. Come and tell us your problems or find out about projects we are undertaking.
If we can't answer your questions there and then we will get back to you.